Leading Lady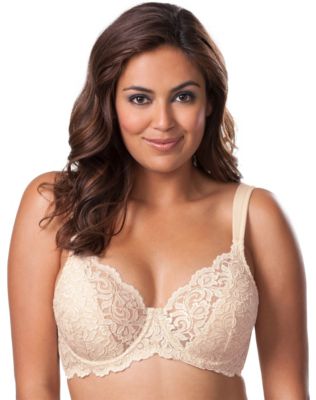 Rated
3.4667
/5 based on
45
customer reviews
21977 OE XBK
21977 NU XBK
21977 OF XBK
21977 5P 045
21977 5P E8V
21977 5P XBK
21977 5P YKS
21977 5P ZZ4
21977 7I 045
21977 7I E8V
21977 7I XBK
21977 7I YKS
21977 7I ZZ4
21977 7J 045
21977 7J XBK
21977 7J ZZ4
21977 9R 045
21977 9R E8V
21977 9R XBK
21977 9R YKS
21977 9R ZZ4
21977 9T 045
21977 9T E8V
21977 9T XBK
21977 9T YKS
21977 9T ZZ4
21977 9V 045
21977 9V E8V
21977 9V XBK
21977 9V YKS
21977 9V ZZ4
21977 AS 045
21977 AS E8V
21977 AS XBK
21977 AS YKS
21977 AS ZZ4
21977 AT 045
21977 AT E8V
21977 AT XBK
21977 AT YKS
21977 MR 045
21977 MR E8V
21977 MR XBK
21977 MR YKS
21977 MR ZZ4
21977 NB 045
21977 NB E8V
21977 NB XBK
21977 NB YKS
21977 NB ZZ4
21977 NC 045
21977 NC E8V
21977 NC XBK
21977 NC YKS
21977 NC ZZ4
21977 ND 045
21977 ND E8V
21977 ND XBK
21977 ND YKS
21977 ND ZZ4
21977 NE 045
21977 NE E8V
21977 NE XBK
21977 NE YKS
21977 NE ZZ4
21977 NG 045
21977 NG E8V
21977 NG XBK
21977 NG YKS
21977 NG ZZ4
21977 NH 045
21977 NH E8V
21977 NH XBK
21977 NH YKS
21977 NH ZZ4
21977 NI E8V
21977 NI XBK
21977 NI YKS
21977 NI ZZ4
21977 NJ 045
21977 NJ E8V
21977 NJ XBK
21977 NJ YKS
21977 NJ ZZ4
21977 NK 045
21977 NK E8V
21977 NK XBK
21977 NK YKS
21977 NK ZZ4
21977 NL 045
21977 NL E8V
21977 NL XBK
21977 NL YKS
21977 NL ZZ4
21977 NM 045
21977 NM E8V
21977 NM XBK
21977 NM YKS
21977 NM ZZ4
21977 NN 045
21977 NN E8V
21977 NN XBK
21977 NN YKS
21977 NN ZZ4
21977 NQ 045
21977 NQ E8V
21977 NQ XBK
21977 NQ YKS
21977 NQ ZZ4
21977 NR 045
21977 NR E8V
21977 NR XBK
21977 NR YKS
21977 NR ZZ4
21977 NS 045
21977 NS E8V
21977 NS XBK
21977 NS ZZ4
21977 NT 045
21977 NT XBK
21977 NT ZZ4
21977 NU 045
21977 NU E8V
21977 NU YKS
21977 NU ZZ4
21977 NV E8V
21977 NV XBK
21977 NV YKS
21977 NV ZZ4
21977 NW 045
21977 NW E8V
21977 NW XBK
21977 NW YKS
21977 NW ZZ4
21977 NX 045
21977 NX E8V
21977 NX XBK
21977 NX YKS
21977 NX ZZ4
21977 OB 045
21977 OB E8V
21977 OB XBK
21977 OB YKS
21977 OB ZZ4
21977 OC 045
21977 OC E8V
21977 OC XBK
21977 OC YKS
21977 OC ZZ4
21977 OD 045
21977 OD E8V
21977 OD XBK
21977 OD ZZ4
21977 OE 045
21977 OE E8V
21977 OE ZZ4
21977 OF ZZ4
21977 OG XBK
21977 OG YKS
21977 OG ZZ4
21977 OH 045
21977 OH XBK
21977 OH YKS
21977 OH ZZ4
21977 OI 045
21977 OI E8V
21977 OI XBK
21977 OI YKS
21977 OI ZZ4
21977 ON 045
21977 ON E8V
21977 ON XBK
21977 ON ZZ4
21977 OO 045
21977 OO E8V
21977 OO XBK
21977 OO ZZ4
21977 OP E8V
21977 OP XBK
21977 OP ZZ4
21977 OQ 045
21977 OQ E8V
21977 OQ XBK
21977 OQ ZZ4
21977 OR 045
21977 OR E8V
21977 OR XBK
21977 OR ZZ4
21977 OS 045
21977 OS E8V
21977 OS XBK
21977 OS YKS
21977 OS ZZ4
21977 OT E8V
21977 OT XBK
21977 OT YKS
21977 OT ZZ4
21977 OU 045
21977 OU E8V
21977 OU XBK
21977 OU YKS
21977 OU ZZ4
21977 X1 045
21977 X1 E8V
21977 X1 XBK
21977 X1 YKS
21977 X1 ZZ4
21977 7J E8V
21977 NT E8V
21977 OF E8V
21977 OG E8V
21977 OH E8V
21977 NI 045
21977 NV 045
21977 OF 045
21977 OG 045
21977 OP 045
21977 OT 045
Regular price

$39.00
Sale price

$28.50
Sculpted lace cut-away cups offer a seductively feminine look.
Lightly padded molded cups give full support and natural shaping with no show-through.
Floral scalloped lace overlays cups.
No-bounce lightly padded adjustable straps won't slip.
Microfiber back panel for all-day comfort.

+ More Details

Imported

Nylon/spandex

Care:Hand wash cold water, with like colors. Do not bleach. Line dry. Do not iron.