Leading Lady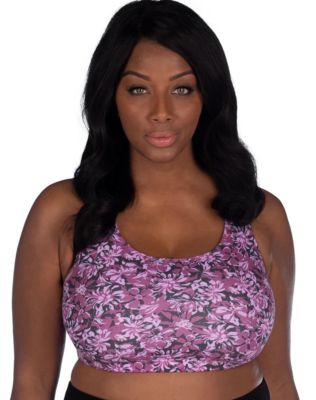 Rated
4.0341
/5 based on
88
customer reviews
18346 0E 100
18346 0E ESC
18346 0E XBK
18346 0E E2Z
18346 L6 100
18346 L6 ESC
18346 L6 XBK
18346 L6 E2Z
18346 5N 100
18346 5N ESC
18346 5N XBK
18346 5N E2Z
18346 LB 100
18346 LB ESC
18346 LB XBK
18346 6J 100
18346 6J ESC
18346 6J XBK
18346 6J E2Z
18346 S9 100
18346 S9 ESC
18346 S9 XBK
18346 DI 100
18346 DI ESC
18346 DI XBK
18346 X8 100
18346 X8 ESC
18346 X8 XBK
18346 FK 100
18346 FK ESC
18346 FK XBK
18346 9Z 100
18346 9Z ESC
18346 9Z XBK
18346 IK 100
18346 IK ESC
18346 IK XBK
18346 DQ 100
18346 DQ ESC
18346 DQ XBK
18346 0O 100
18346 0O XBK
18346 EL 100
18346 EL ESC
18346 EL XBK
18346 H6 ESC
18346 H6 XBK
18346 H7 100
18346 H7 ESC
18346 H7 XBK
18346 HS ESC
18346 HS XBK
18346 HT 100
18346 HT ESC
18346 HT XBK
18346 II 100
18346 II ESC
18346 II XBK
18346 IJ 100
18346 IJ ESC
18346 IJ XBK
18346 0E 0AS
18346 0E 410
18346 0E G3E
18346 0E ZMO
18346 0O 410
18346 0O G3E
18346 5N 0AS
18346 5N 410
18346 5N G3E
18346 5N ZMO
18346 6J 410
18346 6J G3E
18346 6J ZMO
18346 9Z 0AS
18346 9Z 410
18346 9Z G3E
18346 9Z ZMO
18346 DI 410
18346 DI G3E
18346 DI ZMO
18346 DQ 410
18346 DQ G3E
18346 EL 410
18346 FK 0AS
18346 FK 410
18346 FK G3E
18346 H6 0AS
18346 H6 410
18346 H6 G3E
18346 H7 410
18346 H7 G3E
18346 HS 0AS
18346 HS 410
18346 HS G3E
18346 HS ZMO
18346 HT 0AS
18346 HT 410
18346 HT G3E
18346 HT ZMO
18346 II 0AS
18346 II 410
18346 II G3E
18346 II ZMO
18346 IJ 0AS
18346 IJ 410
18346 IJ G3E
18346 IJ ZMO
18346 IK 0AS
18346 IK 410
18346 IK G3E
18346 IP 0AS
18346 IP 410
18346 IP G3E
18346 IP ZMO
18346 L6 0AS
18346 L6 410
18346 L6 G3E
18346 L6 ZMO
18346 LB 0AS
18346 LB 410
18346 LB G3E
18346 LB ZMO
18346 OC 0AS
18346 OC 410
18346 OC G3E
18346 OC ZMO
18346 S9 410
18346 S9 G3E
18346 S9 ZMO
18346 X8 410
18346 X8 G3E
18346 X8 ZMO
18346 +D Y10
18346 +D ZPH
18346 0O Y10
18346 0O ZPH
18346 5N Y10
18346 9Z Y10
18346 9Z ZPH
18346 DQ ZPH
18346 EL ZPH
18346 H6 Y10
18346 H6 ZPH
18346 H7 Y10
18346 H7 ZPH
18346 HS ZPH
18346 HT Y10
18346 HT ZPH
18346 II Y10
18346 II ZPH
18346 IJ ZPH
18346 IK Y10
18346 IK ZPH
18346 IP Y10
18346 IP ZPH
18346 L6 Y10
18346 L6 ZPH
18346 LB Y10
18346 LB ZPH
18346 S9 Y10
18346 S9 ZPH
18346 X8 Y10
18346 X8 ZPH
18346 +C AHQA
18346 +D AHQA
18346 0E AHQA
18346 0O AHQA
18346 5N AHQA
18346 6J AHQA
18346 9Z AHQA
18346 DQ AHQA
18346 EL AHQA
18346 FK AHQA
18346 H6 AHQA
18346 H7 AHQA
18346 HS AHQA
18346 HT AHQA
18346 II AHQA
18346 IJ AHQA
18346 IK AHQA
18346 IP AHQA
18346 L6 AHQA
18346 S9 AHQA
18346 X8 AHQA
Regular price

$26.00
Sale price

$19.50
No hardware, hooks or wires, so there's nothing to rub or chafe when you exercise!
Cool, cottony knit stretches for curve-friendly fit.
Two-ply front panel adds support, helps prevent bounce and blocks show-through.
Supportive racer back keeps straps and band gently in place.

+ More Details

Imported

Cotton/spandex; Heather grey is cotton/polyester/spandex

Care:Hand wash. Use only non-chlorine bleach when needed. Line dry. Iron as needed, using low temperature.