Just My Size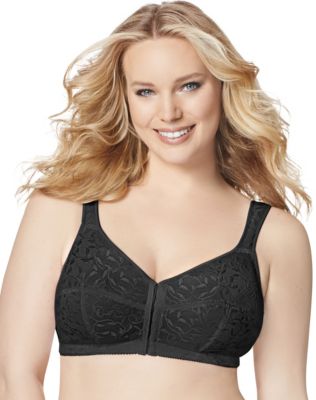 Rated
4.4296
/5 based on
1222
customer reviews
MJ1107 OD 100
MJ1107 NJ 100
MJ1107 NT 100
MJ1107 OE 100
MJ1107 OE XBK
MJ1107 OE E8V
MJ1107 OQ E8V
MJ1107 NK 100
MJ1107 NU 100
MJ1107 NU XBK
MJ1107 OF 100
MJ1107 OF XBK
MJ1107 OF E8V
MJ1107 OR 100
MJ1107 OR XBK
MJ1107 OR E8V
MJ1107 7D 100
MJ1107 7D XBK
MJ1107 NL 100
MJ1107 NV 100
MJ1107 NV XBK
MJ1107 OG 100
MJ1107 OG XBK
MJ1107 OG E8V
MJ1107 OS 100
MJ1107 OS XBK
MJ1107 OS E8V
MJ1107 7E 100
MJ1107 7E XBK
MJ1107 NW 100
MJ1107 NW XBK
MJ1107 OH 100
MJ1107 OH XBK
MJ1107 OH E8V
MJ1107 OT 100
MJ1107 OT XBK
MJ1107 OT E8V
MJ1107 7F 100
MJ1107 7F XBK
MJ1107 NX 100
MJ1107 OI 100
MJ1107 OI XBK
MJ1107 OI E8V
MJ1107 OU 100
MJ1107 OU XBK
MJ1107 OU E8V
MJ1107 OJ 100
MJ1107 OJ XBK
MJ1107 OV 100
MJ1107 OV XBK
MJ1107 OK 100
MJ1107 OK XBK
MJ1107 OW 100
MJ1107 OW XBK
MJ1107 OL XBK
MJ1107 OX 100
MJ1107 OX XBK
"...Best bra I have ever worn! The fit is perfect, great support, the fabric is perfect, so soft"..."Great shoulder comfort" — Customer Reviews
Love the convenience of front-close bras? Here's one that combines front-hook ease with comfortable full support. All at an affordable price in sizes up to 54 DD.
Padded front-hook closure makes dressing easier than ever. No more reaching around to fiddle with pesky back hooks!
Extra-wide cushioned straps help relieve pressure on shoulders.
Seamed 3-section cups provide superior lift and shape. (More seams = better support.)
Lustrous jacquard pattern adds a touch of luxe.

+ More Details

Imported

Nylon/polyester/spandex

Care:Hand wash cold water, with like colors. Do not bleach. Line dry. Do not iron.